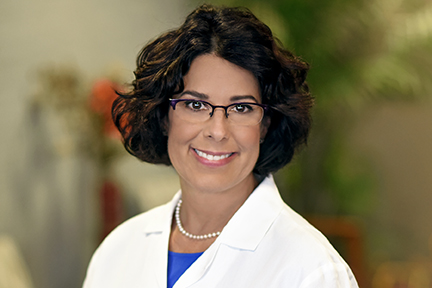 Dr. Deb Krahl pursued OBGYN as a career because she wanted to be in a field where she could make a difference and help advocate for women and their health.  She loves the long-term relationships with her patients and the fact that OBGYN is such a "happy field."
"I absolutely love my job as I am making a positive impact on women's lives every day from delivering babies or performing surgeries to counseling patients on any issues affecting their lives.  It is so fulfilling because patients  know I care."
A Minnesota native, Dr. Krahl completed both her undergraduate education and medical school at the University of Minnesota. After spending four years at the University of California Irvine Medical Center to complete her residency, she returned home to Minnesota where she has been an OBGYN for the past 20 years—consistently ranking in the top 95 percent nationally in patient satisfaction scores.
"I love empowering women to reach their full potential in all aspects of their health.  It is such an honor to be part of these life changing moments for women, especially the amazing experience of delivering a baby!"
At Clinic Sofia, Dr. Krahl sees patients at both our Edina and Maple Grove office locations.  She also takes care of patients at Fairview Southdale and Maple Grove Hospitals. She has a special interest in high-risk pregnancies as well as performing minimally invasive and robotic surgeries.
Dr. Krahl enjoys quilting, reading, taking Hawaiian vacations, and spending time with her family.  She also has two dogs: Sam, a mini Goldendoodle and Cooper, a Golden Retriever.
Education
Residency: University of California, Irvine Medical Center, Obstetrics and Gynecology
Medical School: University of Minnesota School of Medical, MD
Undergraduate: University of Minnesota, Twin Cities, Magna Cum Laude
Certifications
Board Certification: American Board of Obstetrics and Gynecology
Fellow, American College of Obstetrics and Gynecology
Member, American Institute of Ultrasound in Medicine
Member, American Medical Association
Member, Minnesota Medical Association