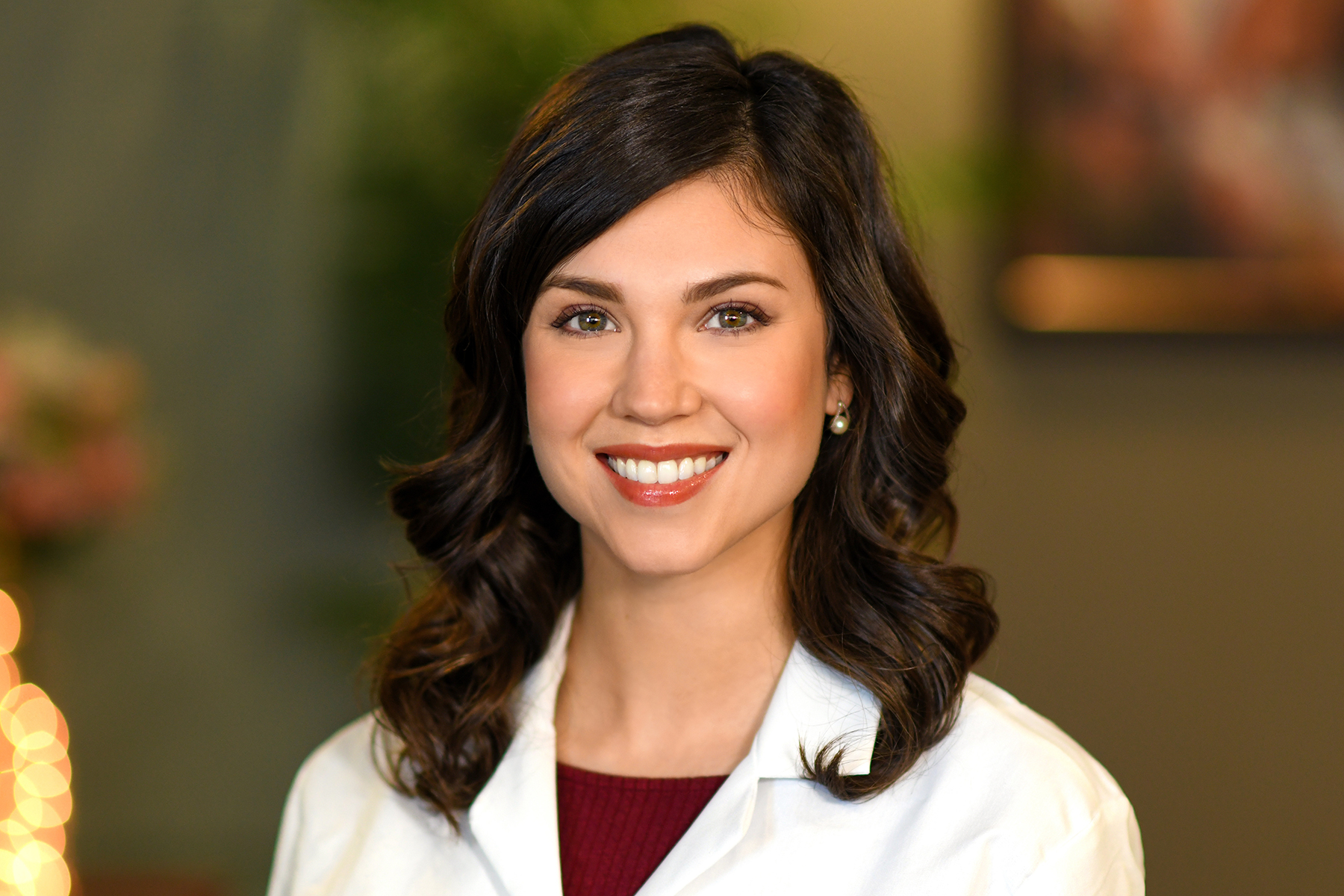 Passionate about women's health, Elise Pesch was thrilled to begin her nursing career in Labor and Delivery, where she worked with patients at two academic medical centers in Chicago, caring for many women with high-risk pregnancies. The experience sparked her interest in making a positive impact on prenatal health and encouraged her to pursue a Doctor of Nursing Practice degree at Rush University, where she served as a family planning clinic registered nurse and provided patient education on breastfeeding, C-section prep and more.
"I became fascinated with pregnancy in college after taking classes in developmental psychology and medical anthropology. I am very much a 'people person,' so becoming a nurse and eventually a nurse practitioner felt like the right role for me to pursue in making a positive difference in people's lives.
I recognize that each individual begins a pregnancy under different circumstances and will need different types of support throughout their pregnancy. My goal is to provide individualized care to help each person have as healthy of a pregnancy as possible."
As a registered nurse, Elise worked in Labor and Delivery for more than five years before transitioning to a role as an OBGYN office nurse, where she developed an interest in gynecology as well. She "finds it rewarding to help make the process of receiving care as comfortable, empowering and safe as possible. I also love the continuity that comes with the OBGYN specialty—that I can support my patients over many years from young adulthood through menopause."
Recognized for her ability to listen, tailor treatments and get to know her patients as individuals, Elise also completed an elective rotation in Women's Health, gaining experience and interest in topics such as menstrual issues, contraception, trauma-informed prenatal care and more. Mostly recently, she served as a Family Nurse Practitioner and OBGYN health resource for the physicians at Axis Medical Center and Family Clinic, where she helped patients manage early pregnancy and breast concerns with a holistic approach to care.
Elise also received the 2019 ANEW Grant for nurse practitioners working with underserved populations and was a Thrive Mentor for Rush nursing students for four years.
Outside of work, Elise likes to try new restaurants, practice yoga, walk and bike around the Minneapolis lakes and in nature, and enjoy her husband's home-cooked meals.
Education
Rush University, Doctor of Nursing Practice, Family Nurse Practitioner
Rush University, Master of Science in Nursing
Lawrence University, Bachelor of Arts in Biology, cum laude
Certifications
Board Certified, ANCC Family Nurse Practitioner
Registered Nurse, RN
Member: American Academy of Nurse Practitioners
Member: Association of Women's Health, Obstetric and Neonatal Nurses; Perinatal Orientation and Education and Intermediate Fetal Monitoring Programs
Member: Sigma Theta Tau International Honors Society for Nursing
Awards & Honors
ANEW Grant recipient - Awarded to prepare nurse practitioners to work with underserved populations
Daisy Award Nominee - nominated for skillful and compassionate nursing care